Privacy advocates call warrant for IP addresses of 1.3 million people who visited inauguration protest website an unconstitutional fishing expedition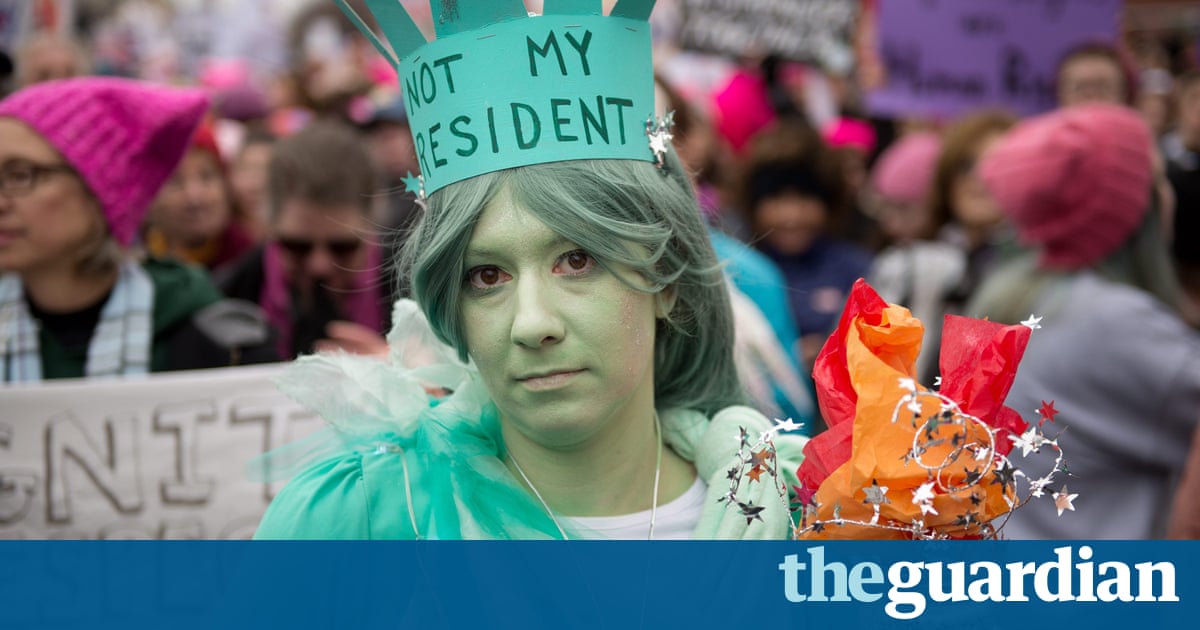 The US government is seeking to unmask every person who visited an anti-Trump website in what privacy advocates say is an unconstitutional fishing expedition for political dissidents.
The warrant appears to be an escalation of the Department of Justices (DoJ) campaign against anti-Trump activities, including the harsh prosecution of inauguration day protesters.
On 17 July, the DoJ served a website-hosting company, DreamHost, with a search warrant for every piece of information it possessed that was related to a website that was used to coordinate protests during Donald Trumps inauguration. The warrant covers the people who own and operate the site, but also seeks to get the IP addresses of 1.3 million people who visited it, as well as the date and time of their visit and information about what browser or operating system they used.
The website, www.disruptj20.org, was used to coordinate protests and civil disobedience on 20 January, when Trump was inaugurated.
This specific case and this specific warrant are pure prosecutorial overreach by a highly politicized department of justice under [Attorney General Jeff] Sessions, said Chris Ghazarian, general counsel for DreamHost. You should be concerned that anyone should be targeted simply for visiting a website.
The warrant was made public Monday, when DreamHost announced its plans to challenge the government in court. The DoJ declined to comment. A hearing is scheduled for Friday.
The government has aggressively prosecuted activists arrested during the 20 January protests in Washington DC. In April, the US attorneys office in Washington DC filed a single indictment charging more than 217 people with identical crimes, including felony rioting.
Ghazarian said that DreamHost provided the government with limited customer information about the owner of the website when it first received a grand jury subpoena a week after the protests occurred. But the government came back in July with the much broader search warrant.
Were a gatekeeper between the government and tens of thousands of people who visited the website, said Ghazarian. We want to keep them protected.
The Electronic Frontier Foundation, which has been advising DreamHost, characterized the warrant as unconstitutional and a fishing expedition.
I cant conceive of a legitimate justification other than casting your net as broadly as possible to justify millions of user logs, senior staff attorney Mark Rumold told the Guardian.
Logs of IP addresses dont uniquely identify users, but they link back to specific physical addresses if no digital tools are used to mask it.
What they would be getting is a list of everyone who has ever been interested in attending these protests or seeing what was going on at the protests and thats the troubling aspect. Its a short step after you have the list to connect the IP address to someones identity, he said.
Wide-reaching warrants for user data are sometimes issued when the content of a site is illegal such as pirated movies or child sexual abuse imagery, but speech is rarely prohibited.
This [the website] is pure first amendment advocacy the type of advocacy the first amendment was designed to protect and promote, Rumold added. Frankly Im glad DreamHost is pushing back on it.
Its not the first time that the US government has sought to unmask people protesting against Trump or his policies.
In March this year, Customs and Border Protection (CBP), a division of the homeland security department, ordered Twitter to hand over the phone number, mailing addresses and IP addresses associated with @ALT_USCIS, an account that purported to convey the views of dissenters within the government.
The account, whose username is a reference to the US Citizenship and Immigration Services, is one of dozens of alternative Twitter accounts established after Trump was inaugurated. The unverified accounts claimed to provide an uncensored view of civil servants who disagreed with Trumps policies.
To protect the identity of the person running the account, Twitter launched a lawsuit against the Trump administration, arguing that it would have a grave chilling effect on the speech of that account in particular and the many other alternative agency accounts that have been created to voice dissent to government policies.
After public outcry over the administrations overreach, CBP dropped the request.
Read more: http://www.theguardian.com/us