Chelsea bomb was the same as the unexploded device found nearby, say reports, as trains are suspended in New Jersey after package found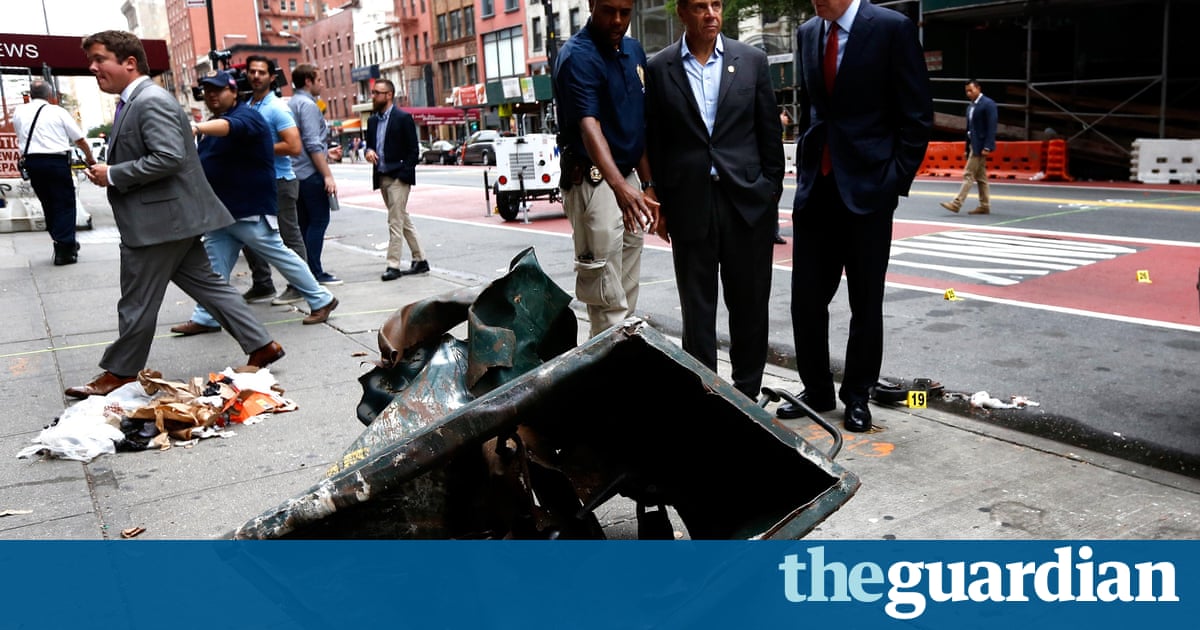 The bomb that rocked Manhattans Chelsea neighborhood contained residue of an explosive often used for target practice , a federal official has said, as investigators followed multiple leads into the attack.
The bomb on Saturday night that injured 29 people was made with a pressure cooker, cellphone, Christmas lights and packed with shrapnel the same construction as an unexploded device found a few blocks away, according to separate reports.
Trains were stopped near Elizabeth in New Jersey on Sunday night as police investigated a suspicious package at the station, an NBC reporter tweeted. New Jersey Transit said services between Elizabeth and Newark airport were suspended because of police activity.
The evidence of Tannerite a black powder that can be picked up in many sporting goods stores and is used to mark a shot may be important as authorities piece together Saturdays events and examine whether they were linked to a pipe bomb blast in a New Jersey shore town earlier in the day.
New York governor Andrew Cuomo, touring the site of the Manhattan blast, said there did not appear to be any link to international terrorism. He said the second device appeared similar in design to the first, but did not provide details.
Were going to be very careful and patient to get to the full truth here, New Yorks mayor, Bill de Blasio, a Democrat, said on Sunday. We have more work to do to be able to say what kind of motivation was behind this. Was it a political motivation? A personal motivation? What was it? We do not know that yet.
Cell phones were discovered at the site of both bombings, but no Tannerite residue was identified in the New Jersey bomb remnants, in which a black powder was detected, said the official, who spoke to Associated Press on condition of anonymity.
Authorities said the Manhattan bombing and the blast 11 hours earlier at the site of a 5km race to benefit Marines and sailors in Seaside Park, New Jersey, did not appear to be connected, though they were not ruling anything out. The New Jersey race was cancelled and no one was injured.
Officials have not revealed any details about the makeup of the pressure-cooker device, except to say it had wires and a cellphone attached to act as timer.
However, according to the New York Times, the bombs in Manhattan were both filled with fragmentation material such as BB pellets or small ball bearings. The report also said that the devices both used pressure cookers, cellphones and Christmas lights as the initiator in the detonation process.
The second device was removed early on Sunday by a bomb squad robot and New York City police blew it up in the Bronx in a controlled explosion on Sunday evening, authorities said.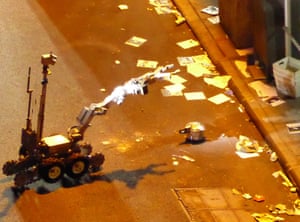 Read more: https://www.theguardian.com/us-news/2016/sep/19/new-york-bombing-both-devices-used-pressure-cooker-and-phone-reports