His clenched-fist salute to riot police became an emblematic image now It will be interesting to see what happens when the dog actually catches the car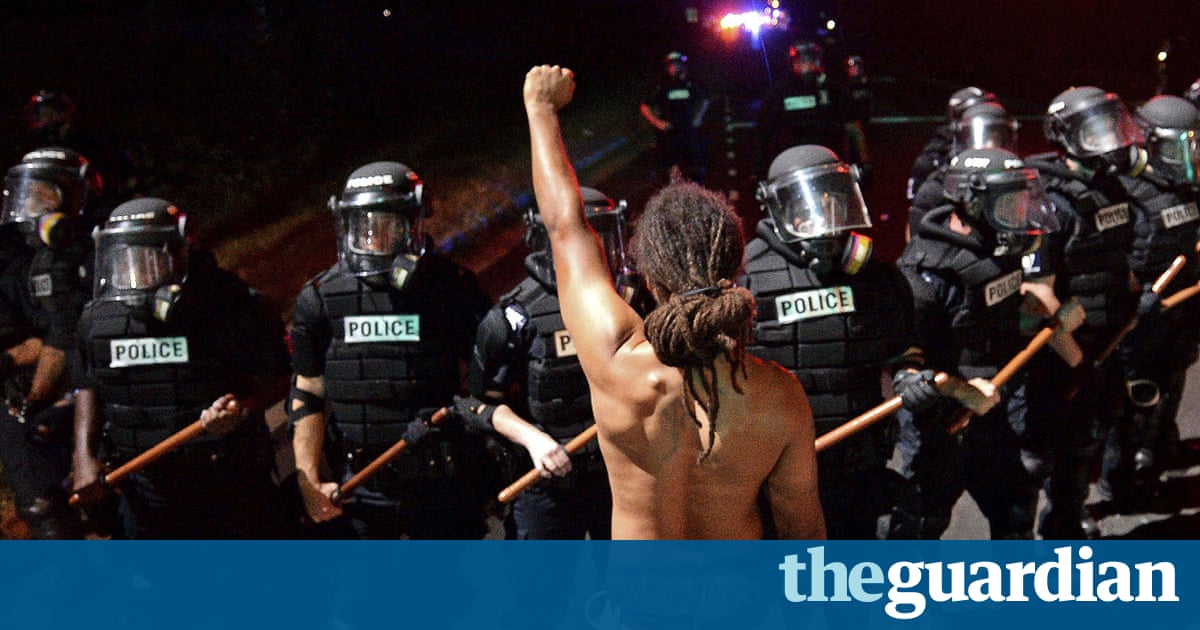 One of the newest faces of politics in Trump-era America is a man who became a prominent activist after a police shooting in his town and a snapshot that went viral.
Braxton Winston was voted on to the city council in Charlotte in the local and state elections held earlier this month.
It will be interesting to see what happens when the dog actually catches the car, he told the Guardian.
His elevation to newly elected official came a little more than a year after he was arrested during demonstrations in the North Carolina city to protest about the death of resident Keith Scott at the hands of the police.
At one point during several days of volatile demonstrations in 2016, Winston stood shirtless in front of riot police, at the front of a crowd of protesters, and raised a clenched-fist salute. He had taken off his shirt to use as a mask against the clouds of teargas he says police had been firing for hours.
A photographer for the Charlotte Observer newspaper snapped a picture of Winston from the back, and the striking image lit up the internet.
That was a snapshot of a moment. That was the first night of many long nights out on the street, he said of the photograph.
He recalled it was a high adrenaline protest, where he was overwhelmed by teargas but still wanted to make a point while maintaining his composure, he said.
I know that the fist does make a statement, it allows me to say everything I want to say, he said.
Since his election, Chelsea Clinton and rapper and activist Common have both sung his praises on social media.
In a pointed tweet aimed at Donald Trump, Clinton said: Mr. President, @BraxtonWinston is a superb example of an actual very fine person. And, yes I know he won an election in Charlotte, not Charlottesville. Still, please learn more about him.
She was referring to Trumps remarks in the aftermath of a huge white supremacist rally in Charlottesville, Virginia, in August, when despite Nazi-style regalia and chanting and a peaceful anti-discrimination demonstrator being killed, the president said there were very fine people on both sides.
Common, the hip-hop artist and civil, animal and gay rights activist, also known as Lonnie Rashid Lynn, also wrote on Twitter.
Inspiring: this photo was taken at a protest following the killing of Keith Lamont Scott in Charlotte, he tweeted, above the picture of Winston confronting the police. The brother in the photo with his hand raised is @BraxtonWinston. On Tuesday, he won a seat on the Charlotte City Council!!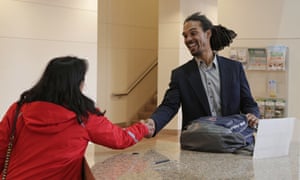 Read more: http://www.theguardian.com/us