The California senators competence and composure in the face of Republican criticism has stirred feelings that she could be a contender in three years time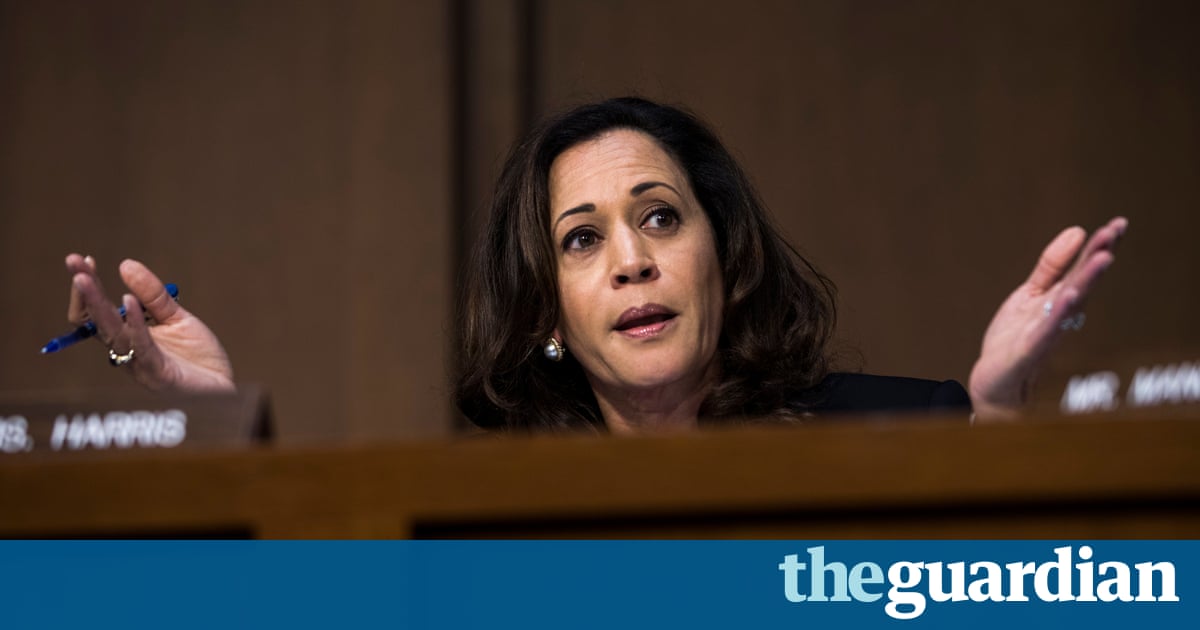 Kamala Harris, the Democratic junior senator from California, waited nearly two hours for her turn to question Jeff Sessions. The attorney general was appearing before the Senate intelligence committee to defend himself against what he called the appalling and detestable lie that he colluded with Moscow to influence the 2016 election.
When her turn came, the former state attorney general wasted no time. Assertively questioning Sessions about his contacts with Russians as a representative of Donald Trumps presidential campaign, she interjected repeatedly, asking for clearer answers.
Will you let me qualify? Sessions said, his voice rising with indignation. If I dont qualify it, youll accuse me of lying. I need to be correct as best I can.
I do want you to be honest, Harris said.
Im not able to be rushed this fast, Sessions said. It makes me nervous.
Without a pause, Harris pressed Sessions on his rationale for refusing to discuss his conversations with the president. As he began to explain, Harris jumped in again, to the evident annoyance of committee Republicans.
Will the witness be allowed to answer the question? said John McCain, a Republican from Arizona and an ex officio member. Moments later, chairman Richard Burr, from North Carolina, informed Harris her time had expired.
It was the second time in a week that fellow senators had cut off Harriss line of questioning against a Trump administration witness. Previously, Burr halted her aggressive questioning of deputy attorney general Rod Rosenstein, directing the committee to show more courtesy to its witnesses.
On both occasions, male senators also interrupted witness. Harris, one of only three women on the committee, was the only one to be admonished.
Such exchanges have helped launch the California senator as an opposition leader in the era of Trump, giving rise to a swirl of speculation that she might consider a run for president in 2020.
The National Review, a conservative magazine, asked: Is Kamala Harris the future of politics? Its answer? We should all hope not.
The author argued that Harriss irreverence to longstanding traditions of Senate decorum were reflective of the loss of civility in politics. Other critics have accused Harris of grandstanding in front of the cameras.
Harris brushed off the criticism. There are times, she said, when truth has to rise over decorum.
Keep fighting, Kamala!
Democratic colleagues and supporters rallied. After Harris was cut off for the first time, Massachusetts senator Elizabeth Warren, who in February was stopped from speaking on the Senate floor by majority leader Mitch McConnell, tweeted: Silencing @SenKamalaHarris for not being courteous enough is just unbelievable. Keep fighting, Kamala! #NeverthelessShePersisted.
The hashtag was a reference to McConnells now-infamous admonishment of Warren she was given an explanation; nevertheless, she persisted which supporters have turned into a feminist rallying cry.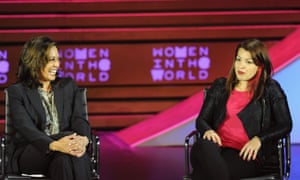 Read more: http://www.theguardian.com/us